On this anniversary of the bloodiest labor confrontation in Northwest history.....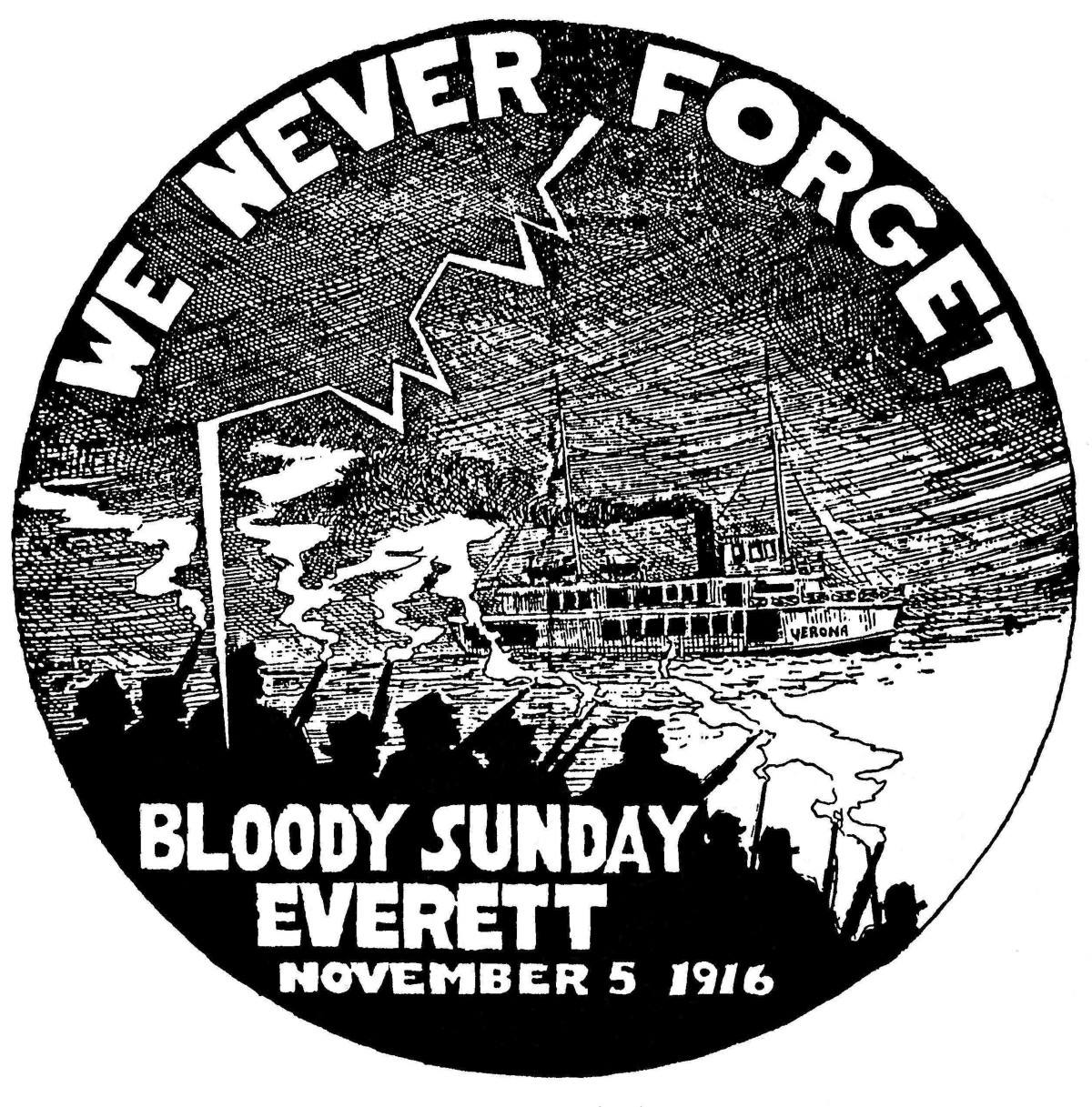 Everett Massacre (1916)
HistoryLink.org Essay 9981 : Printer-Friendly Format
The Everett Massacre of Sunday, November 5, 1916, has been called the bloodiest labor confrontation in Northwest history. On that day a group of Industrial Workers of the World (IWW), also known as Wobblies, traveled from Seattle to Everett aboard the steamers Verona and Calista, intending to speak at the corner of Hewitt and Wetmore avenues in support of a strike by local shingle-weavers. A group of citizen-deputies under the authority of Snohomish County Sheriff Donald McRae (1868-?) refused to let them land. A shot was fired, followed by several minutes of gunfire that killed at least five Wobblies and two deputies. The ships returned to Seattle, where 74 IWW members were arrested and taken back to the Snohomish County jail. Teamster Thomas H. Tracy was first to be tried, for the murder of Jefferson Beard. In the dramatic trial that followed, held in Seattle, Tracy was acquitted and the other Wobblies were released.
For more on this historical Everett Labor Tragedy, please click on link below. May we never forget.......
http://www.historylink.org/index.cfm?DisplayPage=output.cfm&file_id=9981