Right To Work, becoming less popular, one state at a time.....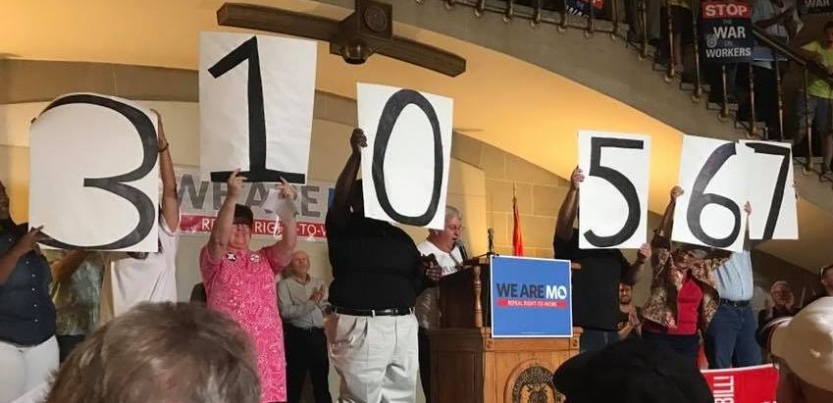 The results astounded everyone who thought they knew the Missouri labor movement: more than 300,000 signatures to repeal "right to work."
Thousands of union members and allies marched through the streets of the state capital August 18 to deliver 163 boxes of petitions signed by 310,567 Missourians. The signers called for a referendum to repeal the right-to-work law passed by the legislature earlier this year.
The signatures gathered were more than three times the number needed. Although signatures were needed in only six of the state's eight Congressional districts, there were enough to qualify from all eight, and they came from all 114 Missouri counties. The state was forced to postpone the August 28 implementation of right to work till November 2018, when voters will determine its future........
For more about Missouri's success, for now, please read the article. We are proud of you, Missouri!!
http://labornotes.org/2017/09/310567-signatures-block-right-work-missouri